SEO keyword research tools
Are you looking to take your website's SEO to the next level? Keyword research is a powerful tool that can help achieve this goal and ensure your website gets the exposure it deserves. By gaining insights into the type of language used by your audience in online searches, you can optimize your website to appear at the top of the search engine rankings for relevant keywords.
There are a few different ways to approach keyword research. This blog post will discuss the various methods and tools available to help you choose the right keywords for your website. We'll also provide tips on using those keywords effectively once you've identified them. So if you're ready to learn more about SEO keyword research, read on!
What are SEO keywords, and why are they important for your website or blog?
SEO keywords are terms or phrases that relate to your website's content and inform search engines of what your website is about. They help websites become visible when customers use search engines such as Google, Yahoo, or Bing to find relevant pages on the Internet.
SEO keywords act like signposts and lead people to a specific webpage. Proper selection of SEO keywords is critical in gaining visibility and ensuring more traffic to your website or blog. Because search engines change their algorithms often, it is essential to regularly examine and adjust your SEO keyword strategy to get the most out of your site's visits.
How to do keyword research – brainstorm a list of potential keywords, use a keyword research tool, analyze the competition
Keyword research is an invaluable tool for any writer or advertiser looking to increase the visibility of their message. To get started, a good strategy is to brainstorm a list of potential keywords; think about how someone might search for the product or service you are promoting, and write down relevant words or short phrases.
With your list in hand, the next step is to use a keyword research tool like Google Adwords or Moz Keyword Explorer that allows you to delve deeper into specific terms and uncover related search terms that may be even more valuable.
Finally, analyzing the competition will help you prioritize your keyword options and determine which ones have the highest chance of converting interest into sales. By taking the time to do your keyword research in these three steps, you'll have all the information needed to craft an effective campaign!
How to track your SEO progress – use Google Analytics or another tracking tool to see how your keywords are performing
Knowing how your keywords are performing is essential to understanding your SEO progress. Fortunately, an easy way to do this is to utilize Google Analytics or another tracking tool.
By focusing your energy on the right keywords, you can optimize and strengthen your SEO strategy. And when you track your progress with these tools, it'll be easy to notice changes and pinpoint trends over time. From real-time data evaluations to longer-term reports, you'll be able to see how far you've come in achieving SEO success and how much more you need to do. With such tracking tools, you will certainly have information about your SEO campaign development! Find all the necessary information about SEO Strategist and how they can help you build your keyword planning right.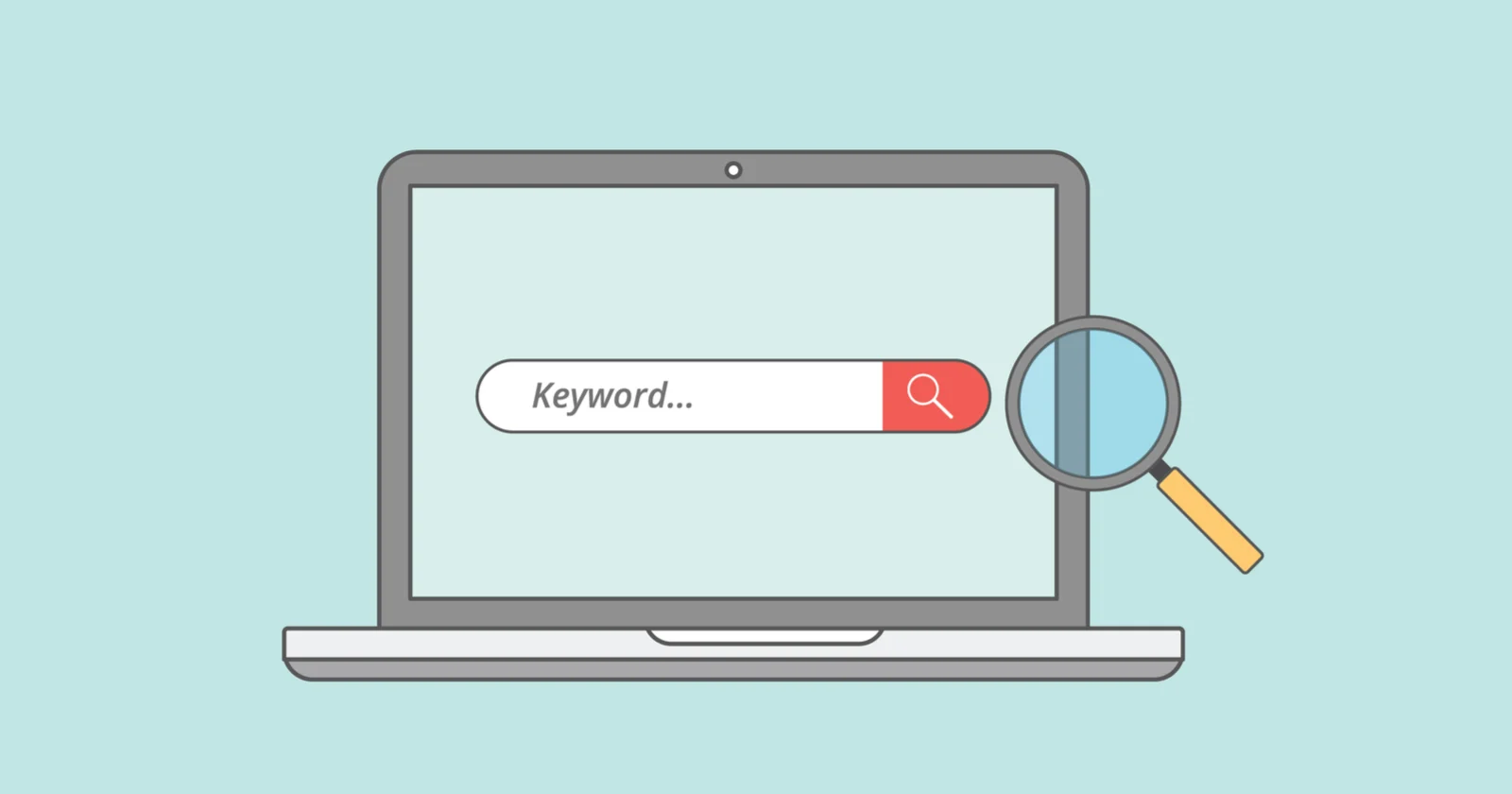 Why keyword research is important for SEO?
Search engines provide information that is derived from the queries that users type into search queries. Google's primary goal is to provide users with the best answers for their questions as well as the most useful websites to make their user satisfied. It demonstrates how SEO works. Good keyword research helps businesses find and engage customers and audiences effectively. This is important in understanding SEO strategies. Business strategy starts by understanding your target market and the need for it.
Best Seo apps for keyword research
One of the principal utilities of SEMrush is that it can use to do complete keyword research: we can start studying a keyword, check if there is a better one with the same search intent, look at which URLs are already positioning it and take those URLs as a reference to create a better content to be placed.
In the same way, SEMrush helps study the competitor's Ads campaigns and improve them to get competitive advantages.
SEMrush allows us to observe the evolution of the competition, what backlinks they use, and from how many domains. SEMrush is useful for many different points of interest.
Plans & Pricing
When we think of SEO tools, we always think of specific functionalities such as keyword research, tracking, and tools that allow you to perform SEO audits.
Luckily, Surfer SEO is more than that.
Surfer SEO is an On-Page SEO tool that allows you to take action with actionable recommendations.
And I emphasize actionable recommendations.
With Surfer SEO, you stop being someone who only learns SEO and becomes someone who knows and applies SEO. We leave so much theory and move on to practice, which is the only thing that will make our blog or that of our clients to be positioned on the first page.
Surfer SEO defines itself as: "We analyze more than 500 on-page signals in the blink of an eye, and with that, we give you the perfect recipe to get better rankings".
Plans & Pricing
Ahrefs is a tool for monitoring inbound links (backlinks) with great accuracy and speed. Ahrefs will help us discover the links being created toward our domain. But not only will it help us to find the links pointing to our domain, but we can also know the volume of links from our competitors.
We discover the inbound links of our competitors. In that case, we can better understand their link-building strategy and find interesting platforms to leave our link and, above all, provide value to users.
Unlike other tools, Ahrefs updates its database daily. This way, we can know the links created to our domain almost in "real-time."
Plans & Pricing
High-quality SEO keywords are essential for your website or blog if you want to rank higher in search engine results and get more traffic. Fortunately, there are a number of ways to research which keywords will work best for you. Once you've found the right keywords, it's important to use them strategically throughout your website or blog content to optimize your site for better search engine ranking. By following these tips, you can ensure that your website or blog is as visible as possible to potential readers.
How can Keyword Research tools like Semrush, Ahrefs help with Link Building
Keyword research tools like Semrush and Ahrefs can help webmasters and content marketers identify quality contextual backlinks that have the potential to increase website traffic. By researching highly relevant keywords related to the topic of nature sounds, marketers can explore link building opportunities to build backlinks from authoritative websites that relate to the topic. These backlinks can help to make content more engaging to readers and increase website visibility in search engine results, which ultimately may lead to more targeted web traffic for the website. Find full SEO Link Building Strategy here.
Conclusion
Keywords are essential to SEO and can help you get more traffic to your website or blog. But it's not enough to choose any old keywords – you must research and select the right ones. And once you've chosen them, make sure you use them in the right places on your site.
Too many keywords will hurt your chances of ranking high in search results. The good news is that plenty of tools help you with keyword research and tracking your progress. So if you're feeling overwhelmed, don't worry – help is available. What strategies have you used for choosing and using keywords? Have they been successful?
SEO keywords for photographers
To gain an edge in the photography field, utilize specialized terms like "landscape photography" and "portrait photography", or drill down to specifics such as "bride portraits" if you specialize in wedding photos. In addition to these descriptive keywords, include industry standard words like "photography", "photo studio" and "wedding photographer." Don't forget about broader niches too: try adding phrases related to photo printing , stock imagery or a stunning gallery of pictures.
How many keywords should I use for SEO
Effective SEO begins with quality content – and that means focusing on each page of your website. Instead of trying to target too many keywords across all pages, reword two or three primary ones specifically tailored for the purpose at hand. Doing this will make sure you stay free from keyword stuffing (which can land you in serious trouble), while also helping boost search engine rankings.
SEO keywords for skincare
Looking to get more eyes on your website for skincare products? Utilize these low-competition, targeted keywords and watch the traffic soar! From must-have essentials to customizing a routine based on age group and dermatology needs – you'll have potential customers coming from all directions. Cover every angle with key words such as "skin care masks," "skin care over 40" or even something specific like "skin care 20 years old." Get out there and start ranking higher today.
SEO keywords for beauty products
Struggling to find the right SEO keywords for beauty products? Look no further! These low competition terms are guaranteed to drive valuable website traffic: Cosmetic stores, Makeup Shop Neat Me and The Cosmetic Store. Need more ideas? Ask yourself questions like "Is Global Beauty Care good for my skin?", "What product can remove impurities from the skins surface?" or even try asking "Can I go to urgent care for skin problems?". With these simple tips, your visibility is sure skyrocket in no time.
Best real estate SEO keywords for 2023
Are you looking to get into the real estate market in 2023? If so, these are some of the most important keywords for finding sellers and their related topics. From exploring whether it's worthwhile remodeling a condo or buying one outright versus renting – to understanding how much taxes will be owed on selling a house and what costs come along with that process – discover all there is know about navigating today's dynamic housing market.
How many types of keywords in SEO
Semrush has identified four primary types of keywords that can be used in search engine optimization.
1. Informational terms assist those looking for answers.
2. Navigational phrases direct users to specific sources or pages.
3. Commercial words help uncover brands and services.
4. Transactional searches indicate someone is ready to make a purchase.